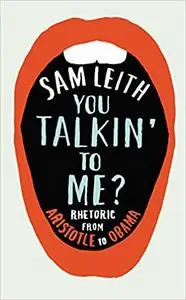 Sam Leith, "You Talkin' To Me?: Rhetoric from Aristotle to Obama"
English | 2011 | ISBN: 1846683157, 1846683165 | 304 pages | EPUB | 16.7 MB
Rhetoric is what gives words power. It's nothing to be afraid of. It isn't the exclusive preserve of politicians: it's everywhere, from your argument with the insurance company to your plea to the waitress for a table near the window. It convicts criminals (and then frees them on appeal). It causes governments to rise and fall, best men to be shunned by brides, and people to march with steady purpose towards machine guns.
In this highly entertaining (and persuasive) book, Sam Leith examines how people have taught, practised and thought about rhetoric from its Attic origins to its twenty-first century apotheosis. Along the way, he tells the stories of its heroes and villains, from Cicero and Erasmus, to Hitler, Obama - and Gyles Brandreth.