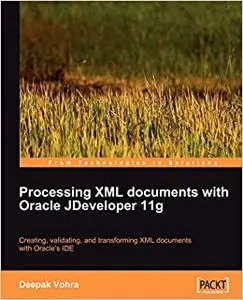 Deepak Vohra, "Processing XML documents with Oracle JDeveloper 11g"
English | 2009 | pages: 383 | ISBN: 1847196667 | PDF | 11,2 mb
A practical hands-on guide to processing XML documents in JDeveloper 11g. Employing a comprehensive tutorial-based approach, this easy-to-follow book shows the reader various means of processing XML documents using the power of Oracle's JDeveloper 11g. In next to no time, the reader will be able to create, format, transform, compare, and schema validate XML documents with Oracle's IDE.
My Link