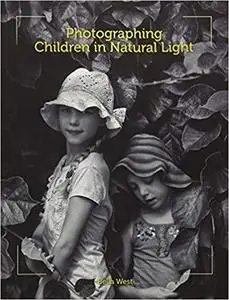 Bella West, "Photographing Children in Natural Light"
ISBN: 1847977111 | 2015 | EPUB | 128 pages | 39 MB
This book shows you how to make the most of natural light when photographing children on location or at home and to take beautiful pictures to cherish. It emphasizes the importance of understanding the qualities of natural light at certain times of the day and in different seasons. Focusing on the fundamentals of traditonal protraiture, it encourages you to create images in your own style and with timeless beauty. The book explains control of light and exposure, advises on composition and perspective and emphasizes communication, expression and creating visual emotion.It also shares ideas for locations and seeing beyond the ordinary and encourages experimentation and creativity. Invaluable for both parents and aspiring professional photographers. Superbly illustrated with 222 colour photographs.