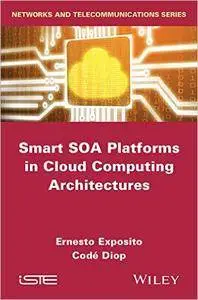 Ernesto Exposito, Codé Diop, "Smart SOA Platforms in Cloud Computing Architectures"
English | 2014 | ISBN: 1848215843 | PDF | pages: 222 | 19.9 mb
This book is intended to introduce the principles of the Event-Driven and Service-Oriented Architecture (SOA 2.0) and its role in the new interconnected world based on the cloud computing architecture paradigm. In this new context, the concept of "service" is widely applied to the hardware and software resources available in the new generation of the Internet. The authors focus on how current and future SOA technologies provide the basis for the smart management of the service model provided by the Platform as a Service (PaaS) layer.