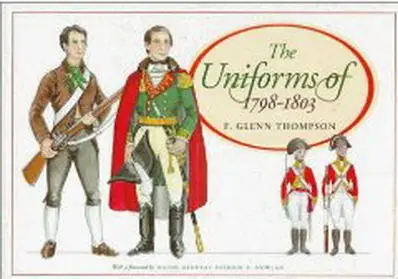 The Uniforms of 1798-1803
Publisher: Four Courts Press | ISBN: 185182393X | edition 1998 | PDF | 64 pages | 47,7 mb
This book describes and illustrates the arms and uniforms which were a familiar part of the Irish scene during the 1798 rebellion and its aftermath. Insurgents, the French, Regulars, Yeomanry, Militia, Fencibles, Artillery, etc - officers and men - are depicted in meticulously detailed full colour illustrations. Focusing on the turbulent period between 1796 and 1803, this book details the uniforms of soldiers and regiments fighting in Ireland. It includes twenty-six colour plates, each of which is accompanied by a detailed commentary.