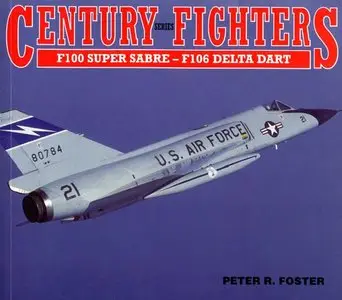 Century Series Fighters: F-100 Super Sabre to F-106 Delta Dart By Peter R. Foster
Publisher: Airlife Publishing Ltd 1992 | 144 Pages | ISBN: 1853102555 | PDF | 141 MB
Although second generation jet fighters, the Century Series were the first aircraft to benefit from all available jet technology. Most of them did not see glory in combat, but this did not prevent them from fulfilling their role as peacekeepers in the skies of the free world.
NO PASSWORD



!!!No Mirrors below, please! Follow Rules!