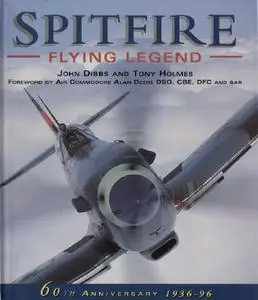 Spitfire: Flying Legend - 60th Anniversary 1936-96 (Osprey Aerospace)
1997 | ISBN: 1855325942 | English | 196 Pages | PDF | 131,4 MB
As much a national hero as Wellington, Nelson or Montgomery, the Supermarine Spitfire has become the most recognisable icon of World War 2 for several generations of Britons. From the throaty growl of its Rolls-Royce Merlin, or Griffon, to its beautifully tapered elliptical wings, the Spitfire is a true aeronautical thoroughbred. Regarded by many as the saviour of the Sceptred Isle 'in its darkest hour', the Spitfire is without a doubt the most famous combat aircraft the world has ever seen. 1996 celebrates the 60th anniversary of the fighter's first flight, and this lavishly illustrated volume serves as a tribute to the airworthy survivors of today.