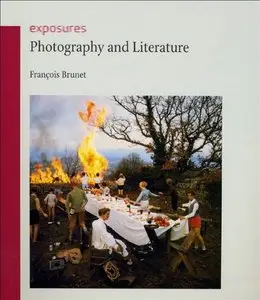 Photography and Literature (Exposures) By François Brunet
Publisher: Reak..tion Bo..oks 2009 | 192 Pages | ISBN: 1861894295 | PDF | 16 MB
Roland Barthes, one of photography's most influential critics, once described the 'trouble' introduced by the advent of photography. Approaches to the two subjects of literature and photography tend to assess the literary effects of photography, with literature seen as the older, broader, more established cultural form, and photography the new, alien upstart. In Photography and Literature, François Brunet reverses the angle of vision to examine photography's encounters with literature from the point of view of photography and photographers, providing a new way of understanding photography's interplay with literature and the printed page. The book assesses the complete history of photography, and Brunet begins by showing how photography's invention and its publication were shaped by written culture, both scientific and literary. In turn he examines its early and durable incarnation in the book format, the ongoing and often repetitive 'discovery' of photography by writers, and, finally, the game of mirrors by which, in the twentieth century, photography and literature are seen to trade tools and even merge formats. The book's photographic point of view is especially reflected in the attention given to writings by photographers, from Henry Fox Talbot's groundbreaking exploration of photography in The Pencil of Nature of the 1840s, to Raymond Depardon's correspondence or Sophie Calle's projects with Jean Baudrillard and Paul Auster. Ultimately, Brunet argues that the histories of photography and literature since 1840 have been drawing closer together, and that their convergence has provided recent writing with a new 'photo-textual' genre. Offering a wealth of examples from writing - from autobiography, manifestoes and fiction - and a fascinating variety of images from the mid-nineteenth century to the twenty-first, Photography and Literature will be of interest to anyone excited by the historic relationship of text and image.
!!!No Mirrors below, please! Follow Rules!