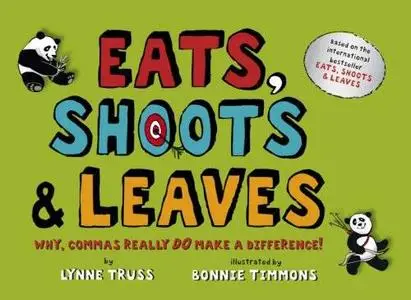 Eats, Shoots & Leaves: Why, Commas Really Do Make a Difference!
Profile Books Ltd(2006-09-14) | ISBN: 1861978162 | 80 Pages | 6.6 MB PDF
The drawings and sentences in this book complement each other incredibly well. I have several nieces and nephews, all under 8, and this year they shall all get this book. It is a charming and funny creation. I think it is a book that will stimulate the imagination, it does not say right from wrong, it is purely a fun book and should be read as such. I agree with the comments that it is not a page turner- it is a page stopper- giving time to take in the expresions and actions of the children in the drawings.
P.S.
I am from the lost generation that lacks punctuation training. A few words to all those who say it isn't important: students from state schools will never get jobs in law and media due to a lack of this skill. Punctation is essential in these fields, and students who get taught it in private schools will take those jobs. The class system is alive and well.