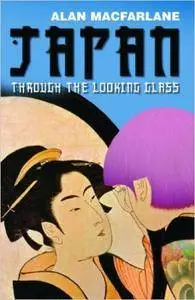 Alan MacFarlane, "Japan Through the Looking Glass"
2008 | ISBN-10: 1861979673, 1861979525 | 288 pages | PDF | 2 MB
This entertaining and endlessly surprising book takes us on an exploration into every aspect of Japanese society from the most public to the most intimate. A series of meticulous investigations gradually uncovers the multi-faceted nature of a country and people who are even more extraordinary than they seem. Our journey encompasses religion, ritual, martial arts, manners, eating, drinking, hot baths, geishas, family, home, singing, wrestling, dancing, performing, clans, education, aspiration, sexes, generations, race, crime, gangs, terror, war, kindness, cruelty, money, art, imperialism, emperor, countryside, city, politics, government, law and a language that varies according to whom you are speaking. Clear-sighted, persistent, affectionate, unsentimental and honest - Alan Macfarlane shows us Japan as it has never been seen before.