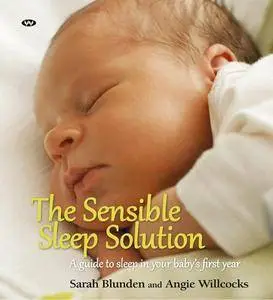 The Sensible Sleep Solution: A Guide to Sleep in Your Baby's First Year by Sarah Blunden, Angie Willcocks
2013 | ISBN: 1862549478, eISBN: 9781743052037 | English | 176 pages | EPUB | 1 MB
Are you uncomfortable with the thought of controlled crying? Unwilling to share your bed with your baby for months in an effort to sleep? Parents need facts about infant sleep and development - up-to-date information based on evidence rather than myths, old wives' tales and opinions. The Sensible Sleep Solution is a moderate approach, providing month-to-month advice to guide you through your baby's first year and establish good sleeping habits that can last a lifetime. The Sensible Sleep Solution and the COTSS techniques outlined in this book have been devised and successfully used for many years by Dr Sarah Blunden in her sleep clinic and by Angie Willcocks in her psychology practice. Sarah has experience researching and working with families to diagnose and treat children's sleep problems. Angie's area of interest and expertise is with new parents, helping them to adjust to life with children. Sarah and Angie wrote this book to meet a need they saw in their day-to-day work with parents - the need for a sensible, middle-of-the-road approach to establishing healthy sleep habits in the first year of life.