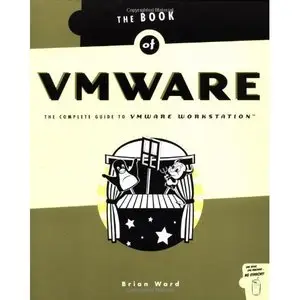 Brian Ward, "The Book of VMWare"
ISBN: 1886411727 | edition 2002 | PDF | 214 pages | 1 mb
Topics covered: All aspects of VMware 3.0 Workstation (from VMware Corporation) for both the Windows and Linux versions of the software. Coverage of the two variants is approximately equal. In addition to explaining how to install both kinds of VMware, the author shows how guest systems behave–in terms of disk usage, driver compatibility, device sharing, networking, and all other major systems–in both environments. There's great coverage of FreeBSD as a guest system.
My Links