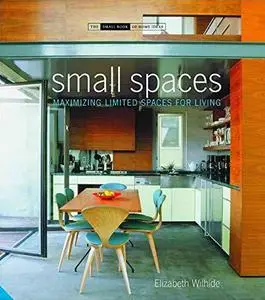 Small Spaces: Maximizing Limited Spaces for Living by Elizabeth Wilhide
English | 2009 | ISBN: 1906417156 | 151 pages | PDF | 102 MB
Living in a small space is no excuse for cramped quarters or a lack of style. This handy guide provides instructions on making the most of available space and demonstrates how careful consideration and a unique approach can turn any room into a luxurious accommodation. Clever design strategies that clear up usable floor area and produce better spatial quality are included along with a slew of tried and tested ways to making a small space appear bigger through the use of decoration and furnishings.