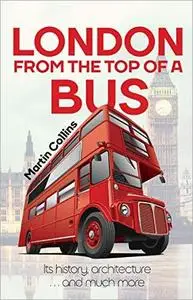 London From The Top Of A Bus by Martin Collins
English | November 24, 2020 | ISBN: 1913340546 | EPUB | 390 pages | 3.96 MB
London is a galaxy of fascinating buildings, sculptures and the unusual. This book, via four bus journeys through the cities of London and Westminster, introduces the reader to the diversity of what is progressively seen, including churches, pubs and theatres and is peppered with amusing anecdotes. The reader is also introduced to architectural terms used in describing buildings and the derivation of street names.
Professor Martin Collins has had a fascination with London since childhood, walking the streets, travelling on buses and generally nosing around, with a predilection for interesting stories. He is a qualified City Guide, Freeman of the City and a Liveryman of the Worshipful Company of Educators.