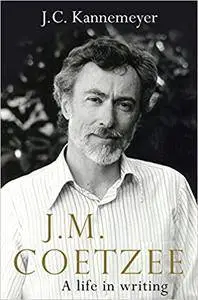 J. C. Kannemeyer, "J. M. Coetzee: A Life in Writing"
ISBN: 1922070084 | 2014 | EPUB | 712 pages | 833 KB
A global publishing event of the rarest kind, this biography has been written with the full cooperation of J. M. Coetzee, who granted the author interviews, and put him in touch with family, friends, and colleagues who could talk about events in Coetzee's life. For the first time, Coetzee allowed complete access to his private papers and documents, including the manuscripts of his 16 novels. Author J. C. Kannemeyer made a study of the enormous body of literature on Coetzee, and through archival research unearthed further information not previously available. The books deals in depth with Coetzee's origins, early years, and first writings; his British interlude from 1962–65; his time in America from 1965–71; his 30 years back in South Africa, when he achieved international recognition and won the Man Booker Prize; and his Australian years since 2002, during which time he won the Nobel Prize. J. M. Coetzee: A Life in Writing is a major work that corrects many of the misconceptions about Coetzee and illuminates the genesis and implications of his novels.