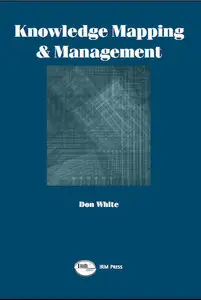 Don White , "Knowledge Mapping and Management"
I.RM Press | 2002 | ISBN: 1931777179 | 375 pages | PDF | 1,8 MB
The managerial challenges of the 21st century center on how organizations create, share, and exploit knowledge. This book presents the latest thinking in knowledge mapping and management and provides managers and consultants with a deeper understanding of the organizational, human, and technological issues involved. The incorporation of the latest research in this discipline makes this a valuable reference tool for individuals and organizations striving to implement knowledge management technologies.
Download