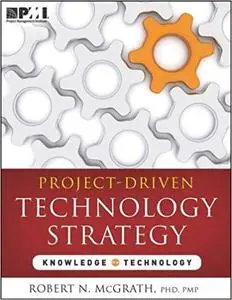 Robert McGrath PMP EVP MBA, "Project-Driven Technology Strategy"
English | ISBN: 1935589571 | 2012 | 292 pages | PDF | 6 MB
In today's enterprise, technology isn't about software or hardware. It's about knowledge and competence. And it's the key to creating a sustained competitive advantage for your organization. Dr. Robert McGrath's new book not only redefines technology but reshapes how to approach the age-old challenges of fostering innovation, growing entrepreneurship and creating value. Described as a combination of "a master class taught by your most thought-provoking professor" and "a troubleshooting session with your most trusted mentor", this groundbreaking work uses classic economic theory from luminaries such as Adam Smith and Joseph Schumpeter to force a new perspective on the art and science of strategy and project management.