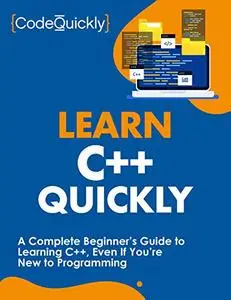 Learn C++ Quickly: A Complete Beginner's Guide to Learning C++, Even If You're New to Programming (Crash Course With Hands-On Project Book 3)
by Code Quickly
English | 2020 | ISBN: 1951791622 | 296 Pages | EPUB | 4 MB
The most successful programs of the last 30 years were developed in C++. From Microsoft Word to Facebook to Adobe Photoshop, C++ is at the heart of the most lucrative technologies in today's world.
C++ is the most powerful programming language in the modern world for one simple reason: it allows for complete control, not only of the program's logic and graphical user interface, but of the hardware too.