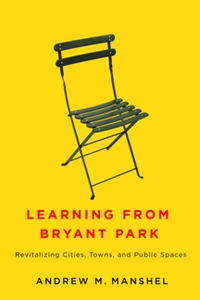 Learning From Bryant Park : Revitalizing Cities, Towns, and Public Spaces
by Andrew M. Manshel
English | 2020 | ISBN: 1978802439 | 306 Pages | PDF | 4 MB
By the 1970s, 42nd Street in New York was widely perceived to be unsafe, a neighborhood thought to be populated largely by drug dealers, porn shops, and muggers. But in 1979, civic leaders developed a long-term vision for revitalizing one especially blighted block, Bryant Park. The reopening of the park in the 1990s helped inject new vitality into midtown Manhattan and served as a model for many other downtown revitalization projects. So what about urban policy can we learn from Bryant Park?
In this new book, Andrew M. Manshel draws from both urbanist theory and his first-hand experiences as a urban public space developer and manager who worked on Bryant Park and later applied its strategies to an equally successful redevelopment project in a very different New York neighborhood: Jamaica, Queens. He candidly describes what does (and doesn't) work when coordinating urban redevelopment projects, giving special attention to each of the many details that must be carefully observed and balanced, from encouraging economic development to fostering creative communities to delivering appropriate services to the homeless. Learning from Bryant Park is thus essential reading for anyone who cares about giving new energy to downtowns and public spaces.
If you want to support my blog, then you can buy a premium account through any of my files (i.e. on the download page of my book). In this case, I get a percent of sale and can continue to delight you with new books!