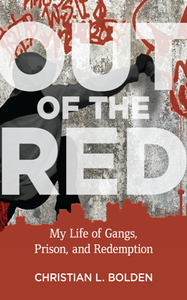 Out of the Red : My Life of Gangs, Prison, and Redemption
by Christian L. Bolden
English | 2020 | ISBN: 1978804520 | 235 Pages | PDF | 11.7 MB
Frank Tannenbaum Outstanding Book Award from the American Society of Criminology? Faculty Senate Award for Research from Loyola University New Orleans?
Out of the Red is one man's pathbreaking story of how social forces and personal choices combined to deliver an unfortunate fate. After a childhood of poverty, institutional discrimination, violence, and being thrown away by the public education system, Bolden's life took him through the treacherous landscape of street gangs at the age of fourteen. The Bloods offered a sense of family, protection, excitement, and power. Incarcerated during the Texas prison boom, the teenage former gangster was thrust into a fight for survival as he navigated the perils of adult prison. As mass incarceration and prison gangs swallowed up youth like him, survival meant finding hope in a hopeless situation and carving a path to his own rehabilitation. Despite all odds, he forged a new path through education, ultimately achieving the seemingly impossible for a formerly incarcerated ex-gangbanger.
If you want to support my blog, then you can buy a premium account through any of my files (i.e. on the download page of my book). In this case, I get a percent of sale and can continue to delight you with new books!