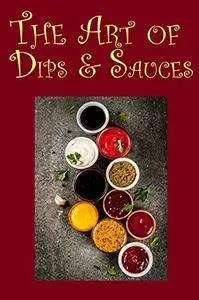 The Art of Dips & Sauces by JR Stevens
2018 | ISBN: 1980423784 | English | 76 pages | EPUB | 0.15 MB
Use of dips and sauces can bring new life to your cooking and the dishes you serve. These can be your secret weapon to add a new dimension to your meals. Over 50 traditional and modern takes on dips and sauces can be found in The Art of Dips and Sauces. You'll also discover copycat sauces from some of America's favorite restaurants, which you can replicate at home. No more boring preparations of chicken, steak, hamburgers, vegetables, noodles and more - just add a sauce while cooking or a dip to complement your cookws dish. A Sampling of Some of the Recipes You'll Find: Alabama White Barbecue Sauce British Bread Sauce Carolina Barbecue Sauce Chipotle Mayo Sauce Cowboy Butter Sauce Hawaiian Huli Huli Sauce Kansas Style Barbecue Sauce Kentucky Black Barbecue Sauce Memphis Barbecue Sauce Nashville Hot Sauce Southern Comeback Sauce Thai Peanut Sauce Italian Vodka Pasta Sauce Arby's Horsey Sauce Big Mac Secret Sauce Burger King Zesty Sauce Chick-Fil-A Sauce Freddy's Fry Sauce Papa John's Garlic Dipping Sauce In-N-Out Burger Sauce KFC Honey Bbq Sauce Panda Express Sweet & Sour Sauce Red Robbin Campfire Sauce Bourbon Sauce Butterscotch Sauce Crème Anglaise Sauce Salted Caramel Sauce.