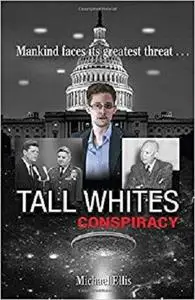 Tall Whites by Michael Ellis
English | ISBN: 1999306368 | 272 pages | EPUB | March 1, 2017 | 0.97 Mb
The writer Michael Ellis is taking you on a journey through decades of the shadow governments decisions to trade with and also work hand in hand with a collective alien race. Who are the Tall Whites? What do they want on our planet? As the story unfolds we the reader find that through the centre of the story the character Mike Rowland with a group of friends on a week-end sports trip in Nevada. A trip which ends in tragic circumstances following a plane crash in which two of the group are thrown from their aircraft over restricted airspace. Will Mike live to tell the tale? The story combines the conspiracy in Roswell from decade's past with the Alien crash in 1947 bringing us up to the present day with the most wanted man in America. Edward Snowdon informing the world's population that Big Brothers surveillance human tracking system is already here and operating as indicated by the address of The American leader at the time President Obama having to apologise for the listening into the leader's and heads of the whole of Europe's private Tele-communications network by the American Shadow Government. In which the Europeans had no idea they were victims to. Quote by Edward Snowdon. Who used to Work for the NSA. Now Hiding in Russia. I don't want to live in a world where everything that I say, everything I do, everyone I talk to, every expression of creativity, or love, or friendship is recorded. Within this story lies the Truth!!