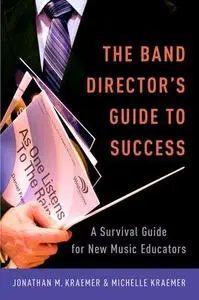 The band director's guide to success : a survival guide for new music educators By Kraemer, Jonathan M.; Kraemer, Michelle
2016 | 296 Pages | ISBN: 0199992932 | PDF | 6 MB
The Band Director's Guide to Success is the ideal guide for preparing future band directors for the practical challenges and obstacles that they will face in the introductory years of their teaching careers. Written in an easy to understand, quick-reference guide format, this book is designed to be easily navigated as a series of case studies arranged by topic in concise, user-friendly chapters ranging from budgeting to classroom management to conflict resolution and beyond. This manual and career guide in one may be used as a supplemental text with suggestions and practical advice to spare new music teachers from many of the initial headaches and stress that often accompany the transition into the full-time teaching profession.