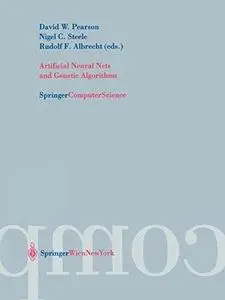 Artificial Neural Nets and Genetic Algorithms: Proceedings of the International Conference in Roanne, France, 2003 By Özer Ciftcioglu (auth.), Dr. David W. Pearson, Dr. Nigel C. Steele, Dr. Rudolf F. Albrecht (eds.)
2003 | 266 Pages | ISBN: 3211007431 | PDF | 21 MB
The 2003 edition of ICANNGA marks a milestone in this conference series, because it is the tenth year of its existence. The series began in 1993 with the inaugural conference at Innsbruck in Austria. At that first conference, the organisers decided to organise a similar scientific meeting every two years. As a result, conferences were organised at Ales in France (1995), Norwich in England (1997), Portoroz in Slovenia (1999) and Prague in the Czech Republic (2001). It is a great honour that the conference is taking place in France for the second time. Each edition of ICANNGA has been special and had its own character. Not only that, participants have been able to sample the life and local culture in five different European coun­ tries. Originally limited to neural networks and genetic algorithms the conference has broadened its outlook over the past ten years and now includes papers on soft computing and artificial intelligence in general. This is one of the reasons why the reader will find papers on fuzzy logic and various other topics not directly related to neural networks or genetic algorithms included in these proceedings. We have, however, kept the same name, "International Conference on Artificial Neural Networks and Genetic Algorithms". All of the papers were sorted into one of six principal categories: neural network theory, neural network applications, genetic algorithm and evolutionary computation theory, genetic algorithm and evolutionary computation applications, fuzzy and soft computing theory, fuzzy and soft computing applications.