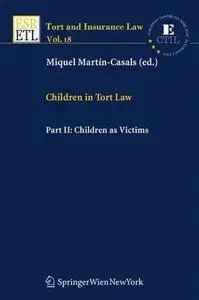 Children in Tort Law, Part II: Children as Victims (Tort and Insurance Law) (Pt. 2) By Miquel Martin-Casals
2006 | 330 Pages | ISBN: 3211311300 | PDF | 3 MB
This book details the problems related to the position of children as victims. It analyses both the traditional solutions found in some legal systems and the newer solutions offered by others. Coverage devotes specific attention to damage issues, apportionment of damage, and insurance problems when the victim is a child.