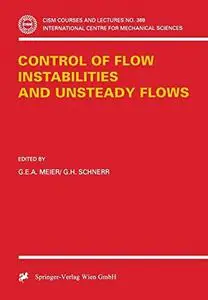 Control of Flow Instabilities and Unsteady Flows By G. E. A. Meier, G. H. Schnerr (eds.)
1996 | 325 Pages | ISBN: 3211828079 | PDF | 35 MB
This volume contributes to one of the most important topics of Fluid Mechanics in future and presents recent research results on control theory and applied control methods. Understanding and handling of control methods of nonlinear systems, typical of Fluid Mechanics, is the key to reduce losses and to improve the efficiency and safety of technical processes.