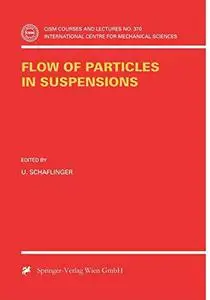 Flow of Particles in Suspensions By U. Schaflinger (eds.)
1996 | 198 Pages | ISBN: 3211828133 | PDF | 20 MB
This book presents a broad overview of the issues related to the flow of particles in suspensions. Chapters cover the newest research in advanced theoretical approaches and recent experimental techniques. Topics include macroscopic transport properties, the mechanics of capsules and cells, hydrodynamic diffusion and phase separation.