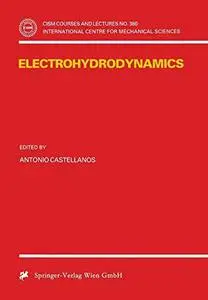 Electrohydrodynamics By Antonio Castellanos (eds.)
1998 | 363 Pages | ISBN: 3211831371 | PDF | 32 MB
The aim of this book is to provide, both the non-specialist and the specialist in EHD, with the ability to extract meaningful information from his/her experimental data and acquire a good physical understanding, by applying the ideas presented in this book. In addition to providing the scientific background, it is also intended to take the reader to the frontiers of research in this field, so they may go, without effort, into the specialized literature. This book may be considered as complementary to the excellent treatment of EHD made in the classical book "Continuum Electromechanics" by Melcher, in that care has been taken to avoid overlapping of the subjects. In case a topic is treated in both texts, the results presented in the book by Melcher serve as an introduction to the more advanced treatment presented in this book.