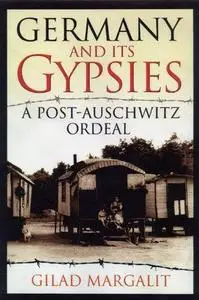 Germany and Its Gypsies: A Post-Auschwitz Ordeal By Gilad Margalit
2002 | 305 Pages | ISBN: 0299176703 | DJVU | 3 MB
"No other study so carefully and comprehensively examines the history of Gypsies in Germany, especially since the end of World War II."—James F. Tent, author of Mission on the Rhine Historian Gilad Margalit eloquently fills a tragic gap in the historical record with this sweeping examination of the plight of Gypsies in Germany before, during, and since the era of the Third Reich. Germany and Its Gypsies reveals the painful record of the official treatment of the German Gypsies, a people whose future, in the shadow of Auschwitz, remains uncertain. Margalit follows the story from the heightened racism of the nineteenth century to the National Socialist genocidal policies that resulted in the murder of most German Gypsies, from the shifting attitudes in the two Germanys in 1945 through reunification and up to the present day. Drawing upon a rich variety of sources, Margalit considers the pivotal historic events, legal arguments, debates, and changing attitudes toward the status of the German Gypsies and shines a vitally important light upon the issue of ethnic groups and their victimization in society. The result is a powerful and unforgettable testament.