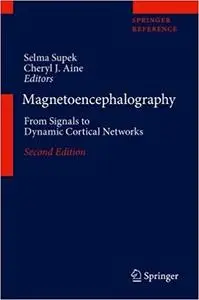 Magnetoencephalography: From Signals to Dynamic Cortical Networks 2nd ed
by Selma Supek
English | 2019 | ISBN: 3030000869 | 1358 Pages | PDF | 40 MB
Magnetoencephalography (MEG) is an invaluable functional brain imaging technique that provides direct, real-time monitoring of neuronal activity necessary for gaining insight into dynamic cortical networks. This handbook covers the rich and transdisciplinary nature of the MEG field. The underlying motivation for this book was to make this diverse and extensive collection of chapters available to both newcomers and experienced researchers with the hope of stimulating growth in the MEG area.