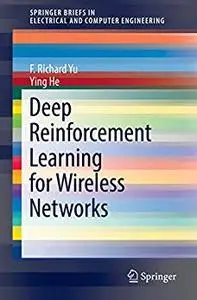 Deep Reinforcement Learning for Wireless Networks
by F. Richard Yu
English | 2019 | ISBN: 3030105458 | 71 Pages | PDF | 3 MB
This Springerbrief presents a deep reinforcement learning approach to wireless systems to improve system performance. Particularly, deep reinforcement learning approach is used in cache-enabled opportunistic interference alignment wireless networks and mobile social networks. Simulation results with different network parameters are presented to show the effectiveness of the proposed scheme.