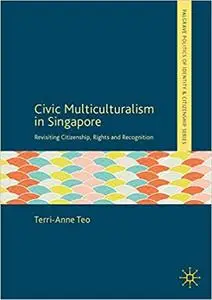 Terri-Anne Teo, "Civic Multiculturalism in Singapore: Revisiting Citizenship, Rights and Recognition"
English | 2019 | ISBN: 3030134601, 303013458X | 312 pages | EPUB | 2.7 MB
This book is about multiculturalism, broadly defined as the recognition, respect and accommodation of cultural differences. Teo proposes a framework of multicultural denizenship that includes group-specific rights and intercultural dialogue, by problematising three issues: a) the unacknowledged misrecognition of non-citizens within the scholarship of multiculturalism; b) uncritical treatment of citizens and non-citizens as binary categories and; c) problematic parcelling of group-specific rights with citizenship rights.
Drawing on the case of Singapore as an illustrative example, where temporary labour migrants are culturally stereotyped, socioeconomically disenfranchised and denied access to rights accorded only to citizens, Teo argues that understandings of multiculturalism need to be expanded and adjusted to include a fluidity of identities, spectrum of rights and shared experiences of marginalisation among citizens and non-citizens. Civic Multiculturalism in Singapore will be of interest to students and scholars of multiculturalism, critical citizenship studies, migration studies, political theory and postcolonial studies.