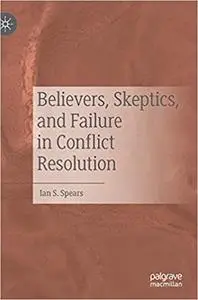 Ian S. Spears, "Believers, Skeptics, and Failure in Conflict Resolution"
English | ISBN: 3030141438 | 2019 | 241 pages | EPUB, PDF | 993 KB + 3 MB
This book discusses the following questions: Why are some conflicts so enduring and why is conflict resolution so hard? The author begins by introducing two conflicting perspectives, Skeptics and Believers, to highlight the lack of consensus on conflict resolution. The book further examines the literature on the sources of violent conflict, including ethnic, economic, environmental, and religious sources, and investigates the claim that an absence of knowledge, power, or political will are at the center of conflict resolution failures. By focusing on the problem of state formation, the author demonstrates the ways in which the nature of the state contributes to violent conflict. In the end, conflict resolution fails because individuals, groups, and external powers choose war and often prefer it over peaceful alternatives.