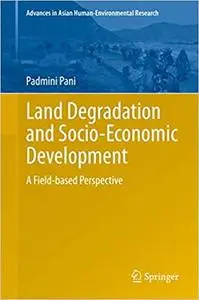 Padmini Pani, "Land Degradation and Socio-Economic Development: A Field-based Perspective "
English | ISBN: 3030420736 | 2020 | 185 pages | PDF | 4 MB
This book offers an overview of recent literature on land degradation and its interrelationship with socio-economic development processes in the developing world. It provides an in-depth analysis of land degradation as a physical process, with an emphasis on the local and regional scales. The volume contains a detailed case-study of ravine formation processes in the Chambal valley, a unique but least studied part of the world. Using multi-scale and multi-disciplinary approaches, and combining spatial socio-economic data with remote sensing data, this book provides an in-depth analysis of the causes and implications of land degradation.