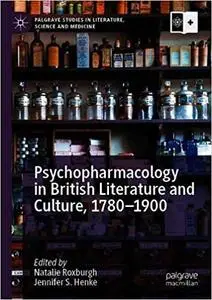 Natalie Roxburgh, "Psychopharmacology in British Literature and Culture, 1780–1900 "
English | ISBN: 3030535975 | 2020 | 316 pages | EPUB, PDF | 1234 KB + 4 MB
This collection of essays examines the way psychoactive substances are described and discussed within late eighteenth- and nineteenth-century British literary and cultural texts. Covering several genres, such as novels, poetry, autobiography and non-fiction, individual essays provide insights on eighteenth- and nineteenth-century understandings of drug effects of opium, alcohol and many other plant-based substances. Contributors consider both contemporary and recent medical knowledge in order to contextualise and illuminate understandings of how drugs were utilised as stimulants, as relaxants, for pleasure, as pain relievers and for other purposes. Chapters also examine the novelty of experimentations of drugs in conversation with the way literary texts incorporate them, highlighting the importance of literary and cultural texts for addressing ethical questions.