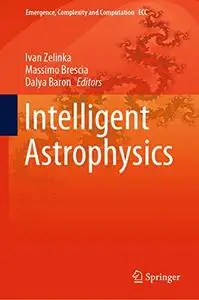 Intelligent Astrophysics (Emergence, Complexity and Computation Book 39)
by Ivan Zelinka
English | 2021 | ISBN: 303065866X | 444 Pages | PDF EPUB | 67 MB
This present book discusses the application of the methods to astrophysical data from different perspectives. In this book, the reader will encounter interesting chapters that discuss data processing and pulsars, the complexity and information content of our universe, the use of tessellation in astronomy, characterization and classification of astronomical phenomena, identification of extragalactic objects, classification of pulsars and many other interesting chapters. The authors of these chapters are experts in their field and have been carefully selected to create this book so that the authors present to the community a representative publication that shows a unique fusion of artificial intelligence and astrophysics.