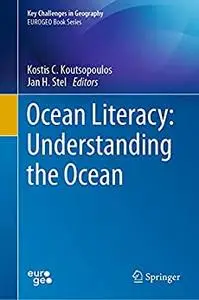 Ocean Literacy: Understanding the Ocean
English | 2021 | ISBN: 3030701549 | 309 Pages | PDF | 9 MB
This book provides an original review of Ocean Literacy as a component of public policy in Europe and beyond. The impact of the ocean on human activities is one of the most significant environmental issues facing humanity. By offering valuable insights into the interrelationships between geography, environment, marine science and education, the book explores key issues relating to the future of our planet and the way people respond to them. This volume discusses concepts concerning citizenship education and co-creation and the role of public policy and different international initiatives in raising awareness and mitigating the effects of over-use and misuse of valuable resources. A range of innovative projects are presented and evaluated from the local to national and global levels.This book advances knowledge and provides a picture of these advances, presents the issues and challenges, including the important role that geography education and geographical awareness could play in advancing the case for Ocean Literacy.This crossdisciplinary book appeals to students and scientists as well as professionals and practitioners in geography, environmental and marine sciences, international policy and many related fields.