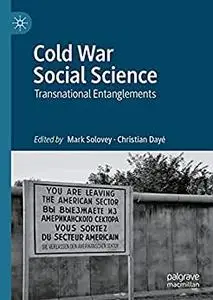 Cold War Social Science: Transnational Entanglements
English | 2021 | ISBN: 3030702456 | 412 Pages | PDF | 5 MB
This book explores how the social sciences became entangled with the global Cold War. While duly recognizing the realities of nation states, national power, and national aspirations, the studies gathered here open up new lines of transnational investigation. Considering developments in a wide array of fields – anthropology, development studies, economics, education, political science, psychology, science studies, and sociology – that involved the movement of people, projects, funding, and ideas across diverse national contexts, this volume pushes scholars to rethink certain fundamental points about how we should understand – and thus how we should study – Cold War social science itself.