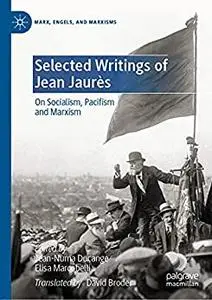 Selected Writings of Jean Jaurès: On Socialism, Pacifism and Marxism (Marx, Engels, and Marxisms)
English | 2021 | ISBN: 3030719588 | 184 Pages | PDF | 4 MB
This book is an anthology of the writings of Jean Jaurès, a central figure of French socialism in the period leading up to World War I, who was born in 1859 and died in 1914, a few days before the outbreak of the conflict. Jaurès is one of the most celebrated politicians in France. His writings in this anthology touch on the subjects dear to him, which are then some of the great political themes of his time. In this book are writings on war and pacifism, on colonialism and anti-colonialism, and on the central themes of socialism of the time, such as reformism and revolution. Despite Jaurès's notoriety in France, he is not well known abroad. This book, a corpus of his emblematic writings, aims, to make Jaurès known to those who do not know him outside of France.