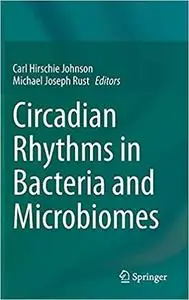 Circadian Rhythms in Bacteria and Microbiomes
English | 2021 | ISBN: 3030721574 | 439 Pages | PDF EPUB | 65 MB
The first part of the book deals with the circadian clock system in cyanobacteria, i.e. the pioneer of bacterial clocks. Starting with the history and background of cyanobacteria and circadian rhythms in microorganisms, the topics range from the molecular basis, structure and evolution of the circadian clock to modelling approaches, Kai systems in cyanobacteria and biotechnological applications.