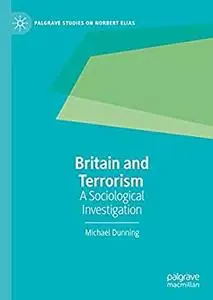 Britain and Terrorism: A Sociological Investigation
English | 2021 | ISBN: 3030722996 | 281 Pages | PDF EPUB | 7 MB
Challenging the standard paradigm of terrorism research through the use of Norbert Elias's figurational sociology, Michael Dunning explores the development of terrorism in Britain over the past two centuries, focusing on long-term processes and shifting power dynamics. In so doing, he demonstrates that terrorism as a concept and designation is entwined with its antithesis, civilization. A range of process sociological concepts are deployed to tease out the sociogenesis of terrorism as part of Britain's relationships with France, Ireland, Germany, the Soviet Union, the industrial working classes, its colonies, and, most recently, jihadism. In keeping with the figurational tradition, Dunning examines the relationships between broad, macro-level processes and processes at the level of individual psyches, showing that terrorism is not merely a 'thing' done to a group, but part of a complex web of interdependent relations.