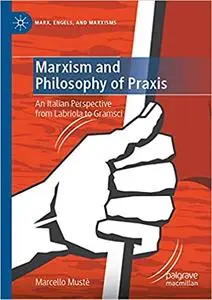 Marxism and Philosophy of Praxis: An Italian Perspective from Labriola to Gramsci
English | 2021 | ISBN: 3030725588 | 342 Pages | PDF EPUB | 3 MB
This book will offer a full reconstruction of the history of Theoretical Marxism in Italy between 1895 and 1935, based on a rigorous philological method. The starting term (1895) is marked by the publication of Antonio Labriola's first essay on historical materialism (In memory of Communist Manifesto); the final term coincides with the conclusion of the "Prison Notebooks" written by Antonio Gramsci. This book analyses the original character of the Marxist philosophy in Italy, which emerged by distinguishing itself from the "orthodoxy" of the Second and Third International. By delineating a significant chapter in the history of Marxism, the book will also propose a specific contribution to the history of Italian Philosophy, which is here studied in relation to the developments of European philosophy, beyond the traditional subdivisions of Positivism, Idealism and Marxism.