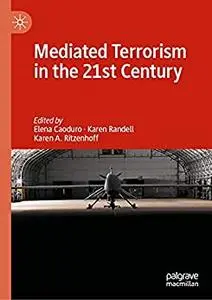 Mediated Terrorism in the 21st Century
English | 2021 | ISBN: 3030735109 | 310 Pages | EPUB | 10 MB
Mediated Terrorism in the 21st Century offers new interpretations of figures emerging from representations of terrorism and counterterrorism: the male hero, female agent, religious leader, victim/perpetrator, and survivor. This collection of essays by a broad array of international scholars reflects the altered image-making processes that have developed from George W. Bush's "war on terror." Building on current literature on media and terrorism, this volume analyzes the most recent technological developments that have impacted the way we experience terrorism: online videos, social media, cartoons, media feeds, and drones. The authors address different time periods, different terrorist groups, and explore the way filmmakers and television producers from the USA, Europe, South Africa, and the Middle East are documenting modern wars in popular culture.