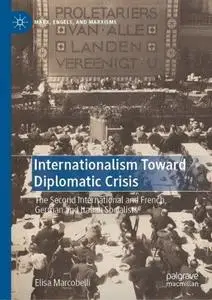 Internationalism Toward Diplomatic Crisis: The Second International and French, German and Italian Socialists
(Marx, Engels, and Marxisms)
English | 2021 | ISBN: 3030740838 | 336 Pages | PDF EPUB | 7 MB
This book analyzes how the Second International reacted to international diplomatic crises and what was the attitude of French, German and Italian socialists between 1889 and 1915, the year in which Italy entered the World War. This book shows that the Second International became over the years more and more involved in the fight against war and learnt to respond to situations of diplomatic crisis. An example of this is the fact that its last congress before the outbreak of the First World War, the Basel Congress of 1912, was nothing less than a great international socialist demonstration of opposition to war. However, the fact that France, Germany or Italy were involved in a diplomatic crisis hindered the International's ability to respond effectively to it. For all these factors, the attitude of the International is very different from one crisis to another.