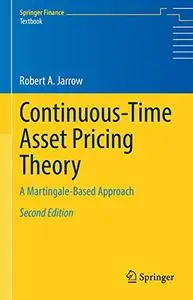 Continuous-Time Asset Pricing Theory: A Martingale-Based Approach
English | 2021 | ISBN: 3030744094 | 467 Pages | PDF EPUB | 23 MB
Asset pricing theory yields deep insights into crucial market phenomena such as stock market bubbles. Now in a newly revised and updated edition, this textbook guides the reader through this theory and its applications to markets. The new edition features ​new results on state dependent preferences, a characterization of market efficiency and a more general presentation of multiple-factor models using only the assumptions of no arbitrage and no dominance.