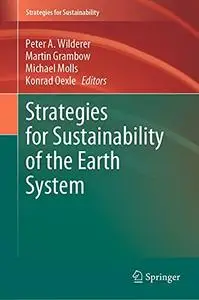 Strategies for Sustainability of the Earth System
English | 2022 | ISBN: 3030744574 | 459 Pages | PDF EPUB | 29 MB
This volume builds on an international workshop held in 2019, inspired by James Lovelock's "The Revenge of Gaia - Why the Earth Is Fighting Back, and How We Can Still Save Humanity". It, therefore, understands the Gaia concept as an umbrella term for the living world that planet Earth is hosting for nearly 4 billion years. Humankind has intervened in this ecosystem since its emergence on the planet about 2.5 million years ago, often with painful consequences for itself. In its reactions, the Earth system follows only the laws of nature. Consequently, humanity needs to develop strategies for a sustainable Earth system. This volume presents a unique trans- and interdisciplinary variety of approaches to this challenge, offering philosophical considerations as well as practical medical research. It addresses a broad knowledgeable and general audience in environmental management, public administration, and higher education alike.