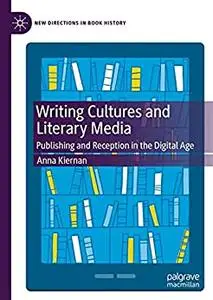 Writing Cultures and Literary Media: Publishing and Reception in the Digital Age
English | 2021 | ISBN: 3030750809 | 124 Pages | PDF EPUB | 1 MB
This Pivot investigates the impact of the digital on literary culture through the analysis of selected marketing narratives, social media stories, and reading communities. Drawing on the work of contemporary writers, from Bernardine Evaristo to Patricia Lockwood, each chapter addresses a specific tension arising from the overarching question: How has writing culture changed in this digital age? By examining shifting modes of literary production, this book considers how discourses of writing and publishing and hierarchies of cultural capital circulate in a socially motivated post-digital environment. Writing Cultures and Literary Media combines compelling accounts of book trends, reader reception, and interviews with writers and publishers to reveal fresh insights for students, practitioners, and scholars of writing, publishing, and communications.