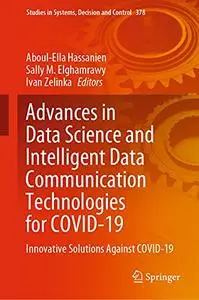 Advances in Data Science and Intelligent Data Communication Technologies for COVID-19:
Innovative Solutions Against COVID-19
English | 2022 | ISBN: 3030773019 | 311 Pages | PDF | 7 MB
This book presents the emerging developments in intelligent computing, machine learning, and data mining. It also provides insights on communications, network technologies, and the Internet of things. It offers various insights on the role of the Internet of things against COVID-19 and its potential applications. It provides the latest cloud computing improvements and advanced computing and addresses data security and privacy to secure COVID-19 data.