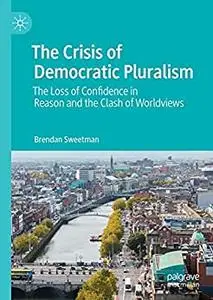 The Crisis of Democratic Pluralism: The Loss of Confidence in Reason and the Clash of Worldviews
English | 2021 | ISBN: 3030783812 | 469 Pages | PDF EPUB | 2.27 MB
This book argues that contemporary liberal democracy is reaching a crisis. Brendan Sweetman contends that this crisis arises from a contentious pluralism involving the rise of incommensurable worldviews that emerge out of the absolutizing of freedom over time in a democratic setting. This clash of worldviews is further complicated by a loss of confidence in reason and by the practical failure of public discourse. A contributory factor is the growing worldview of secularism which needs to be distinguished from both the process of secularization and the concept of the secular state. After describing the crisis, and exploring these themes, and also rejecting proposed solutions from recent liberal political theory, Sweetman develops an approach to pluralist disagreement which requires a re-envisioning of the relationship between religion, secularism and politics, and which allows a limited place for all worldviews in the state, including religious worldviews. Engaging with the work of Philip Kitcher, Robert Audi, John Rawls, A.C. Grayling, Martin Luther King, Cécile Laborde, John Stuart Mill, John Locke, and Plato, Sweetman's approach is a formidable innovation in the quest to maintain a free and fair society.