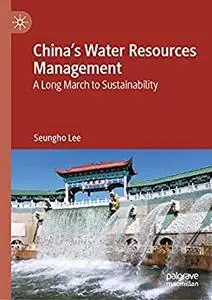 China's Water Resources Management: A Long March to Sustainability
English | 2021 | ISBN: 3030787788 | 413 Pages | PDF EPUB | 15 MB
This book investigates water resources management and policy in China over the last two decades with a core focus on the role of water for socioeconomic development and sustainability. Recent policies, such as the Three Red Lines and the Water Ten Plan are evaluated for sustainable water supply, use and quality control. The book appraises solutions through demand management, water rights and pollution trading, virtual water and water footprint. Supply management is discussed taking examples from the Three Gorges Dam and the South North Water Transfer Project. The water market is investigated uncovering the active engagement of the private sector and includes discussions on how transboundary rivers demonstrate China's engagement with its riparian countries for benefit sharing. This book will be an invaluable reference for researchers in the field as well as practitioners and students who have an interest in water and development in China.